Reading Time:
2
minutes
Beatdapp is delighted to announce the addition of esteemed music executive Bryan Turner to its Advisory Board.
Turner is recognized as a true visionary in the music industry. He formed Priority Records in 1985 and during his 16 years as Chairman, Priority sold in excess of $1.7 billion of recorded music. As the head of the world's most creative, cutting edge urban label of its time, Turner signed the seminal rap group, N.W.A. Their first release on Priority, "Straight Outta Compton" was described in Los Angeles Times Magazine as "the album that changed the world."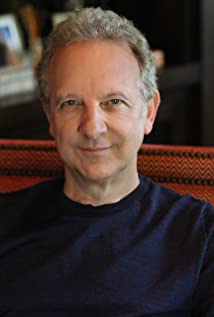 Turner later partnered with Jimmy Iovine, head of Interscope Records, to distribute Dr. Dre's iconic release "The Chronic." This was Dr. Dre's first solo release, widely considered the most important album in Hip Hop history.
"Bryan's career has few parallels, and his knowledge of the music industry, its history and the key players, is second to none. He has introduced new genres of music to the world, launched the careers of multi-platinum artists and produced mega box office hits. We are thrilled to welcome him to the Beatdapp team," said Co-CEO Morgan Hayduk. "We quickly realized that Bryan is passionate, curious and has a sterling reputation as a principled and respected entertainment executive. His multidisciplinary expertise will not only help us continue to build a great product, but will also power our efforts to take it to market," added Co-CEO Andrew Batey.
"I credit a lot of my success to a deep love of music and an ability to recognize the talents of others, and provide them the support they need to fully recognize their potential. With Beatdapp, I immediately saw that potential, and am enthusiastic about helping the team and the business achieve that. It's an essential innovation coming to market at the right time," said Turner.
In addition to his work with Beatdapp, Turner has partnered with Cirque du Soleil to develop a first-of-its-kind touring Hip Hop show. The objective of this collaboration is to expand Cirque's reach to new demographics and global markets. His ability to identify growing markets led him to co-found a live music production company in 2015. He partnered with Mack 10 to produce and promote live concerts with artists such as Lil Wayne, Cardi B, Lil Uzi Vert, YG, Whiz Khalifa, and Snoop Dogg. Turner is particularly excited about these businesses as they keep him involved with his first love, music, and generate revenue for artists in this time of significant disruption in the business of music.